Warning There are no more tickets available for this event.
Gingerbread House Decorating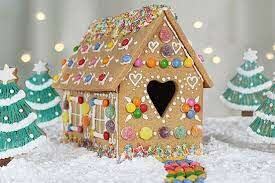 Saturday, 10 December 2022

3:00pm - 4:30pm

St Ebbe's Headington
About
A GBBO-inspired event for the whole family. We'll provide the house kit, icing, and lots of edible decorations. Plus a short retelling of the Christmas story.
Location
St Ebbe's Headington 30-34 Lime Walk OX3 7AE
Info This event has now passed.